CraftBrewers & BrewExpo America – April 30-May 3, 2018 – Nashville TN, USA
Event date: April 30-May 3, 2018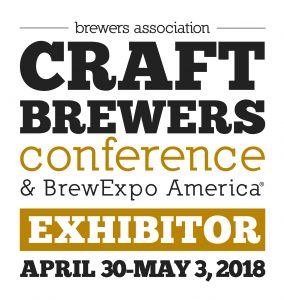 Because the best product requires the best equipment; come see us at booth 2802.
BrewExpo America® is the largest trade fair for brewers. It is the ideal place to buy innovative services for your brewery craft or commercial. This is an ideal opportunity to meet leaders in the national and international brewing industry. It is the only event in the industry that brings together microbreweries, breweries and wholesalers!
Falco has over 30 years of experience designing process solutions and manufacturing stainless steel equipment. It is able to provide its clientele with turnkey solutions thanks to its experienced team of engineers and technicians, its specialized equipment and its unique system of fabrication bays with overhead clearance ranging from 30 to 70′ and lifting capacity of 90,000 pounds. Specialists in the design and manufacture of customized stainless steel and superior alloy equipment, Falco Technologies Inc. is your best certified (ASME and  3-A) partner and supplier.