GLOBE 2018 – March 14-16, 2018 – Vancouver Convention Centre, East Building
Event date: March 14-16, 2018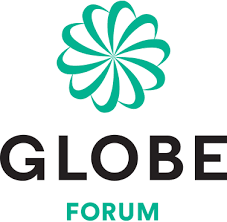 Over the last 28 years, GLOBE Forum events have attracted over 170,000 participants from 97 countries.
A world-leading sustainability conference coupled with an exciting, transaction-focused expo, GLOBE Forum is the flagship event anchoring GLOBE Week in North America every two years.
Produced by Vancouver-based GLOBE Series, GLOBE Forum and Innovation Expo brings together corporations, all levels of government, NGOs, international agencies, technology innovators, and the finance community to manage risks and capitalize on the opportunities in the clean economy.
Join us as we double down on our commitment to do more of what GLOBE does best: Catalyzing collaborations between "unusual suspects" both on and off the stage, and inspiring action to accelerate the transition to a clean economy.